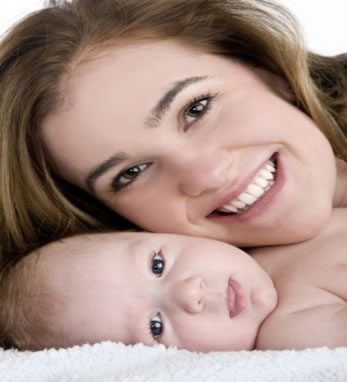 Knowing when to take your child for their first dental visit can be a challenge.  Are they ready?  Will they co-operate?  They don't have more than two teeth yet!  There are so many thoughts to be had.
At our office, the rule of thumb is the sooner the better.  Generally speaking, it is ideal that the child be seen around the age of 1 ½ or even after they have their first couple of teeth!  The extent of treatment that can be rendered at the first appointment is always provided with the child's co-operation, tolerance and comfort level in mind.  While some children are prepared to have a simple "chair ride" first, others will allow the dentist to count their teeth and visually take a look.  Nonetheless, given the right approach, both types of appointments can be beneficial at helping the child establish a great relationship with the dentist and the dental office.
Things to remember…
Baby teeth are extremely critical as they guide permanent adult teeth in the appropriate position.
Choose a kid-friendly office
Don't worry if your child is hesitant the first time, the goal is to create positive dental attitudes for a lifetime!
If you have any questions relating to your child's oral health, call us.  We're here to help!